Car Loans Made Easy

Are you in need of a Car Loan? Don't worry, here at Mark Wilson's Better Used Cars we have experts that can help you find the best solution. Whether you have good or bad credit, we recognize the importance of affordable financing, and we can make it happen for you!
Our experts work tirelessly to find you the best rate, with the term that you would like, and to make used car financing both easy and efficient. We value your privacy, so your personal information is always kept confidential.
Whether you are from Guelph, Cambridge, Kitchener, Waterloo, Hamilton, the Greater Toronto Area, anywhere in Ontario or further – it would be our pleasure to do business with you! We offer free local and long-distance pickup for customers, including Toronto Pearson Airport, and we can arrange delivery of your vehicle to be sent where is most convenient for you. Some conditions apply.
Paige
My name is Paige and I work in the Finance department as a Pre-approval Representative / Credit Analyst at Mark Wilson's Better Used Cars. My job is to assist clients in getting pre-approved for their desired vehicle within a budget-friendly range. The best part about my job is seeing the smile on my client's face and the joy in their voice when I tell them the good news about being pre-approved!
During my time at Wilson's, I have been allowed to help multiple clients get their first car, trade-in, a new car after a write-off and more!
Outside of work I love sending time with my family and friends!
519-836-2900 ext 260
paigek@shopwilsons.com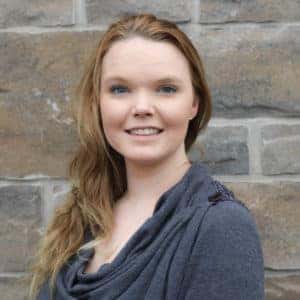 Kaitlin
My name is Kaitlin, I am a Pre-Approval Representative here at Mark Wilson's Better Used Cars. I have been working in customer service for around 10 years and strive to make every customer feel valued and appreciated throughout the entire process. Mark Wilson's has allowed me to strive for my goals and to help each person I interact with enjoy a calm and positive experience towards the process of buying their newly used car. I look forward to the new and exciting people I have the opportunity of meeting every day and the chance to help those around me. I look forward to working with you and helping you with any questions or inquires you may have.
519-836-2900 ext 296
kaitlinz@shopwilsons.com
Have circumstances in your life hurt your credit? At Mark Wilson's Better Used Cars, it's not about where you are, it's about where you are going! We will work hard to provide the best solutions so you can take control of your life by taking control of your credit. Let us help you re-build your credit. Give us a call today at 519-836-2410 or fill out our quick and easy credit app.